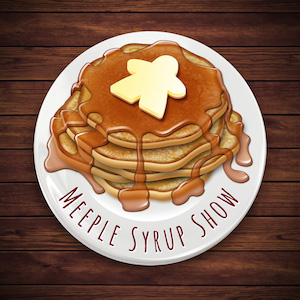 Meeple Syrup is a web tv show dedicated to games.
Yesterday, they invited me for a discussion about game design, about specificities of american and european designs. The other game designers participating to this discussion were:
To follow this discussion, here it is:

For me it was 5 in the morning at the beginning of the show… so be indulgent 😉
For me, it was really interesting to have this opportunity to exchange some point of view with north american game designers. Thanks a lot for the invitation !